Today: Due to personal reasons, Alexandra Walterskirchen stopped all previous projects and withdrew from worldly life. From now on she will only work on a voluntary basis within the framework of the culture and education association Admacum e.V.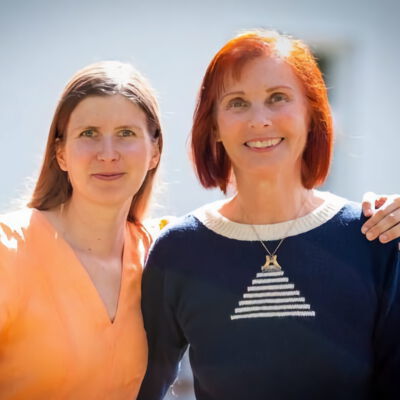 Alexandra Walterskirchen, born in Munich, has aristocratic roots on her mother's side and civic roots on her father's side. She has lived and worked in Rudolfshausen Castle since 2011, together with her mother Helene Walterskirchen. After her mother's death in February 2022, she is the new lady of Schloss Rudolfshausen.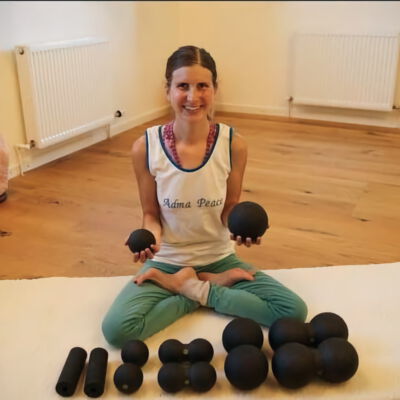 Alexandra Walterskirchen attended the humanistic Theresien-Highschool in Munich with a focus on Latin and then trained with her mother as a writer and cultural mentor. Since 2011, she has worked as the manager of the cultural centre Schloss Rudolfshausen as well as an author.
9 years ago, she completed a two-year intensive training as a yoga teacher with a focus on vinyasa flow and fascia yoga.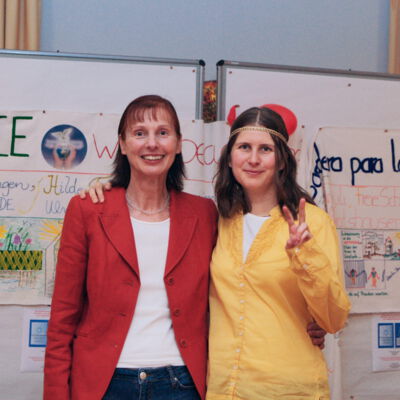 Alexandra Walterskirchen is co-founder of the folk education and culture association AdmaCUM e.V. and the folk-art project "Peace Banderol" and has worked as treasurer since it was founded and is now the association's first chairwoman.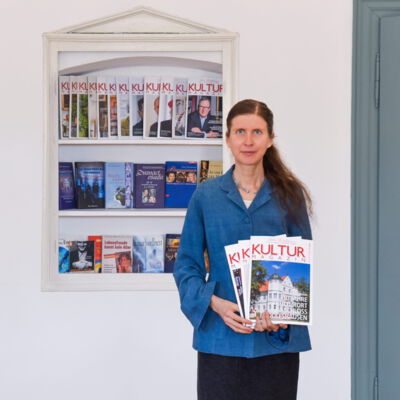 Furthermore, Alexandra Walterskirchen is co-author and editor of the cultural collector's edition "Kultur-Magazin Schloss Rudolfshausen". After the death of her mother in 2022, she will continue the "Culture-Magazine Castle Rudolfshausen" as author and editor of the cultural collector's edition. Her special fields and interests are permaculture, ecological living, yoga, holistic health and nutrition, classical and ancient studies and ancient cultures, philosophy and history. She is also responsible for the English-German translations in the culture magazine.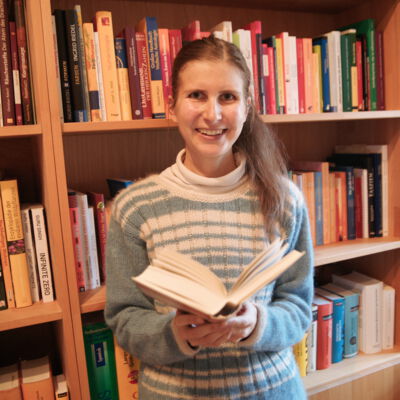 Alexandra Walterskirchen has written over 130 articles for the "Kultur-Magazin Schloss Rudolfshausen", including the comprehensive state culture series with the well-known article "Der Wandel von der Demokratie zur Ochlokratie" (The change from democracy to ochlocracy), which was also published in the Senior Citizens' Union of the CSU Bavaria, the church culture history series "Pope Pius IX", "Pope Pius X" and "Pope Pius VI", the Cicero series among others with "Gesetz und Recht in der römischen Republik" ("Law and Justice in the Roman Republic"), the state and church cultural history series "Karl Ludwig von Haller", "French Revolution", "Die Kultur der Aufklärung" ("The Culture of the Enlightenment") and the comprehensive new translation into German of the 500-year-old work by "Aegidius Albertinus: Luzifers Königreich und Seelenjagd" (Lucifer's Kingdom and Soul Hunting") and "Christi Königsherrschaft und Macht", ("Christ's Kingship and Power"), as well as the well-known articles "Permakultur-Fruchtwaldgarten im Schlossgarten" ("Permaculture Fruit Forest Garden in the Castle Garden"), "Fridays for Gardening" and "Castle Garden Rudolfshausen: An Ecological Experiment Centre", and the ongoing "Yoga Culture" series with yoga exercises for body, soul and spirit.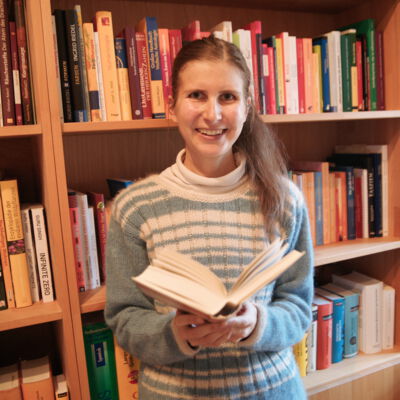 She also translated the nutrition and health book "The Microbiome Owner's Manual" by the American biologist Prof. Andrew Dyer, which was partly published in the culture magazine, into German and commented on it, as well as translating the English contributions by Archbishop Viganò into German.
In autumn 2017, Alexandra Walterskirchen and her mother founded the blog "Schloss-Perlen" (Castle Pearls) with an integrated "Schloss-Bücher-Blog", (Castle Books Blog), and since then she has been the initiator and author of the product and company recommendations and book reviews. She has written and published over 270 product recommendations and book reviews there.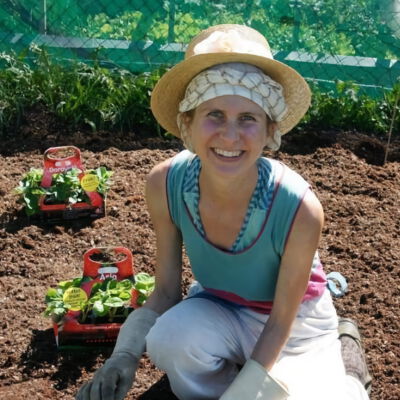 In 2018, Alexandra Walterskirchen launched the "Schloss Rudolfshausen Ecological Outdoor and Indoor Gardening Trial Project" with the well-known "Schloss-Gardening-Blog" , in which she regularly reports on the news in the castle garden, gardening tips and cultivation recommendations. In the meantime, she has written over 100 articles for the "Schloss-Gardening Blog" and published them there. The "Schloss Rudolfshausen Ecological Outdoor and Indoor Gardening Trial Project" is strongly oriented towards the permaculture principles of Sepp Holzer and is supported by various garden companies and cooperation partners.
In 2020, Alexandra Walterskirchen developed "Eco-Castle-Garden-concept", together with her mother, with the aim of creating a symbiosis between a historical show garden and a natural permaculture garden and to meet the ecological and environmental needs of our time.